A visit to Brisbane is a chance to immerse yourself in a cosmopolitan city with a friendly attitude, superb weather and an exceptional natural environment. It's a city where delegates can embrace the local life and immerse themselves in a warm and welcoming environment and a range of recreational pursuits.
Alongside world-class art galleries and a vibrant urban precinct culture, there's a wide variety of wining, dining and shopping experiences to be enjoyed. A year-round promise of sunshine, 1,800+ parks and reserves and more than 500 kilometres of bikeways also set the scene for stunning outdoor activities. Whether you choose to swim in Australia's only inner-city beach at the famed South Bank Parklands, cruise the river in a kayak, climb the Story Bridge or escape to Moreton Bay and its islands for aquatic adventures and dolphin feeding, Brisbane will deliver an unforgettable travel experience.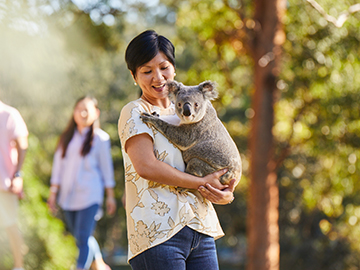 Got some free time during your visit to Brisbane or thinking of extending your stay? See what incredible Brisbane experiences are on offer.
Whether you're here to drink or dine, are a foodie or newbie, Brisbane's restaurants, cafes and bars will satisfy.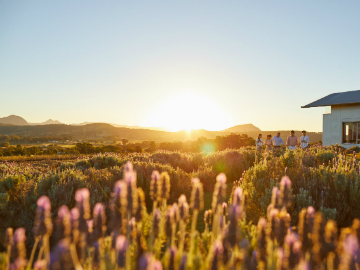 Brisbane is a city for the senses; walking under impossibly blue skies around this foot-friendly city find opportunities to eat, drink, shop, play and stay.
Loosen the tie, ditch the heels and step out into our sun-dappled streets to discover Brisbane's award-winning restaurants, cafes, quirky bars and must-see art galleries.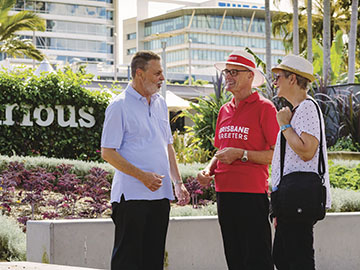 The best way to discover a city with heart is to start with the people who know it best. Find out what makes Brisbane tick on a Brisbane Greeters tour.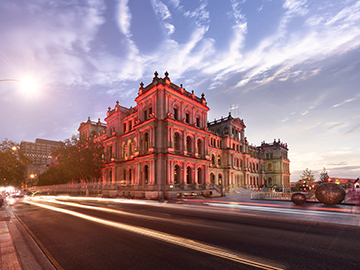 Get to know Brisbane better. From climate to currency, from Wi-Fi to weather – we have you covered.
Subscribe to the Biomimetics in Bioengineering 2019 mailing list and be notified of the latest news